K 2019, Düsseldorf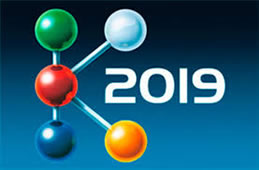 From: 16–10-2019 to: 23-10-2019
We will take part to the exhibition K, 2019 from 16 October 2019 to 23 October 2019:
HALL 3 BOOTH G12
Temac will be attending the trade fair K 2019, an important international showcase in converting and packaging machines, that will be held in Dusseldorf, from October 16th to 23th.
Temac' s internal philosophy has always been environmentally friendly, designing and building machines with low energy impact and maximum efficiency. Thanks to the latest generation of inverters with Enegy-Saving functions, specific software and low-friction components, Temac can ensure operating savings of 10% to 18%, depending on machine models, compared to traditional slitter rewinders.
Continuing this line of constant research and innovation, at the K2019 show, Temac will present the new humanmachine interface installed on a powerful Quad Core industrial PC equipped with Windows 10 IoT Enterprise operating system.
The Industrial Automation Office of Temac has developed, after collecting all customers' needs, the new HMI interface based on one of the most advanced SCADA. PCvision is its name and it will allow to have modern Windows-style supervision, ergonomic, extremely complete and secure as it is related to the user's access privileges.
All system variables and controls will always be at hand with a total management of the machine cycle, recipes, production logs, trend charts, display of alarms with text help, graphical help and time history to better support the machine operator. All machine data and events will be tracked to reconstruct any action performed on the work. In addition, the presence of the industrial PC allows to have maximum versatility and customization, permitting the installation of third-party software packages or subservience devices such as LCD monitors, cameras, printers, 3D 2D code readers, wireless headsets, etc., etc. Not least, a complete suite of diagnostics and programming devices, already pre-installed by Temac together with a remote connection program, will allow simplified free assistance via the internet.
Temac machines of the ECOSYSTEMAC line with PCvision are therefore the best purchase choice for all those who want to have a quick return on the investment made, with the guarantee of a reliable product, looking unequivocally to the future.